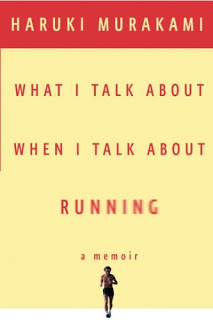 I've recently been reading the book "What I Talk About When I Talk About Running," by Haruki Murakami. Murakami's book is really hard to describe or categorize – it's part personal running memoir, part race report, part life story, with a heavy dose of personal philosophy sprinkled in. Mix it all together and you have one of the most truly enjoyable books on running that I have read (I've been on a streak of awesome running books lately – including The Perfect Mile and Born to Run). Reading Murakami's book has really made me reflect on my own running philosophy, and I've come to the realization that I'm a very different runner now than I was just a year ago. I've only been running seriously for just over two years, but in that time I've gone through some distinct stages. This post is my attempt to describe not so much my evolution as a runner, but rather the evolution of my running philosophy.

Year 1:
In my first year (May 2007-May 2008), running was new and exciting, and I was thrilled by the realization that I could run more than 3 miles without passing out. Each week I sought to increase my distance PR, and completing my first Half-Marathon in the Fall of 2007 was an a
Image by italpasta via Flickr
stounding personal accomplishment. My strongest recollections from my first summer as a runner come from running at night. I vividly recall running at dusk one night and passing a field full of fireflies – it was a magical moment, one of those that gets seared into your brain, and it made me realize all that I would miss if running hadn't become a part of my life. Running at night was exhilarating – it felt like I was breaking some unwritten rule, doing something that I shouldn't. Running during those first six months was about freedom and health, and it was burrowing a little space into my psyche, becoming a part of my being. My first year as a runner culminated in the running of my first full marathon, an unforgettable experience that I recall as if it happened yesterday (read the race report of my first marathon here). I'm sure every new runner has a similar story to tell about their initial steps into the sport, and I'd love to hear yours (feel free to post a link in the comments if you've told your story somewhere in the blogosphere).
Year 2:
Year number two as a runner saw me become utterly hooked on racing. I ran 16 races in 2008, ranging in distance from 5k's to full marathons, and I was honed in on pacing and PR's to an almost unhealthy extent. If I ran a race and didn't live up to my self-imposed time expectations, I would suffer psychologically from the experience and immediately search for excuses for why it didn't go as well as hoped. I gained a lot of speed in that second year, with a 5k PR of 18:51 and Half-Marathon PR of 1:29:47 (both in the Fall of 2008), but somehow when I reflect back upon it from where I am now it almost doesn't feel like it was me. I'm a highly self-competitive person (still am), and if I let it, my competitiveness can become self-destructive. Running all of those races sucked some of the joy out of the running experience for me. It required planning and rest to be ready on race day, and my overall mileage and ability to just go out and enjoy my training runs suffered for it. I was also tired – races for me hurt because I can't run them without going all out. They made for great speed workouts, and I still get a thrill from running fast, but right now I'm in a bit of a different place.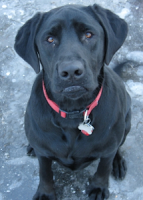 Year 3:
Year number two as a runner ended with the running of my second marathon (Vermont City Marathon Round 2), and that race marked a new phase in my running life. I had big plans of racing through the summer as I did in 2008, but those plans never materialized. So far, I've only run two non-marathon races in 2009 (the Royal Family 5k and the Run4Rusty 4-Miler), and to be honest, I haven't missed the racing experience all that much. I definitely would like to do a few 5k's before the year is out to see where I am speed-wise, but my running lately has been focused more on enjoyment and experimentation. I've been playing with more minimalist running footwear (e.g., Nike Free 3.0's and Vibram Fivefingers KSO's), and have developed a keen interest in the evolution of human running and the science behind human running gait and form. From a training standpoint, I've been more interested in distance than speed, and my entire approach to running has begun to change. Lately I've been focusing on just having fun when I run. If that means stopping to take in a view, walking when I need a resy, bringing along my dog Jack (pictured above) and breaking for a swim, or bringing a camera along to document a run, so be it. I still keep an eye on pace and try to vary it a bit from run to run, but I'm not as wrapped up in it as I was in the past. If I miss a speed workout, it's not a big deal, as long as I get the miles in.
So what has precipitated this change in philosophy/approach? To a certain extent, it's probably a natural part of the growth of any runner. However, there are a few key things that have really helped to spur me along:
1. Starting this blog. By blogging about running, I've spent a lot more time thinking about running. Thinking about running has caused me to become very introspective, and I've realized that it's OK just to run because I enjoy it, without the need for any type of performance goals. I often find myself crafting blog posts while I run, and I've discovered that writing and running complement each other beautifully.
2. Reading "Born to Run," by Christopher McDougall. If you haven't read this book, you really should (I posted a review of Born to Run here). The book covers many things, but the underlying theme is that running is a joyful experience, and one that we should be thankful for as human beings. The book really struck a chord with me, and it really helped to facilitate my change in approach.
3. Running with my dog. My dog, Jack, has become a regular companion on my runs, and he's becoming quite a good partner. Running with a dog necessitates compromises in style, and running fast, or continuously for long distances, are not always viable options. I've learned to read his needs, and if he needs a walk break, a drink, or a swim, I'm happy to indulge him.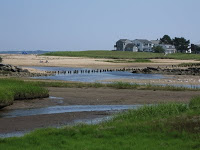 4. Traveling. One of the great things about being a teacher is that my long summer break affords ample opportunity to travel with my family. Traveling necessitates flexibility, and runs don't always happen when or where you'd ideally want them to. For example, spending a week in Florida in July meant running in blazing heat, so walk breaks and short runs were the norm. Conversely, I love exploring new places on foot, and running is a great way to accomplish this. One thing I hope to do is more photo-runs like the one I did recently on the coast of Maine.
5. Growing Children. My son is now 5 years old, and has shed the training wheels from his bike. He's becoming interested in what I do when I run, and yesterday asked to run a 0.75 mile trail with me. I happily obliged, and we had an awesome time "running" the trail and taking frequent drink breaks. Today, he wanted to bike home from the river with me running by his side, and once again I couldn't say no. I can't wait for the day when he blazes past me, but for now I'm more than happy to slow myself down to enjoy a run with my little guy. You can imagine how I felt when my wife reported to me that he told her "I think running is going to be one of my sports."
So where do I go from here? It's hard to predict what comes next, but I'm sure I'll continue to evolve as a runner. Longer distance races are calling me right now, and I'm pretty sure an Ultra is floating around out there somewhere in my not too distant future. For now, my focus is set on two marathons this Fall – Hartford and Manchester City. After that? Only time and more miles on the road will tell.