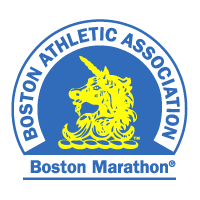 Let me start this post by stating the obvious – I am passionate about distance running. There are few things in life that I enjoy more than being out on the road or trail and feeling the steady beat of my footsteps underneath me. Like many passionate distance runners, I also take pride in my running accomplishments (PR's and the like), and I maintain a set of long-term goals that I hope to achieve. Foremost among these goals is my desire to qualify for and run in the Boston Marathon.
I have made a pact with myself that I will not run Boston unless I'm an official qualifier, and the quality of my running of late gives me some hope that I may be getting close to earning the sub-3:15:59 marathon time that would permit my entry. For example, I recently ran a 20-mile training run at a pace about 5 seconds per mile faster than BQ pace (7:28 min/mile for me). While I'm not sure I could sustain that for another 6.2 miles, I at least feel that I am in striking distance at this point, and with as many as 3 marathons on my radar between now and next April (definitely Hartford, maybe Manchester and Disney), I have a few chances to go for broke.
A few months ago, all of this seemed like a well crafted plan to try to get to Boston in 2010. However, sometimes life steps in and realigns your priorities in such a way that your plans require at the minimum some serious rethinking, and at the maximum a trip to the scrap heap. Events have led me to the realization that even if I do manage to pull of a BQ this Fall (and this is certainly not a given, and will require some serious mental and physical determination on my part), I will most likely not be running Boston in 2010. What, you might ask, is significant enough that you'd scrap a chance at running in Boston?
My passion for running is eclipsed by few things, but among them are my family and my job as a teacher. I am a devoted father and husband, and it is with a great deal of excitement that I can now share the news that my wife is 2 months pregnant with what will be our third child. It doesn't take a math genius to calculate that the 7 remaining months of the pregnancy will place the due date right smack in the middle of April. Now here's the kicker – the estimated due date given to us by the OB is April 19. Anyone care to take a stab at what else is happening on April 19th? Yep, you've got it, the Boston Marathon!
To be honest, I didn't put all of this together until last week when I was looking up BQ times on the Boston Marathon website. Imagine my surprise and excitement when I came to the realization that the baby was forecast to be born on Marathon Monday. I also realize that due dates are just a "best guess" and not written in stone, but I can assure you that if I do manage to BQ and the baby hasn't arrived by April 19, there is no way I'll be running in Boston in 2010. Luckily, a BQ this Fall is good for 18 months, so I'd be in for 2011 as well, and for that reason I'm still going to give it my all this Fall. However, my biggest fear right now is that taking 2010 out of play might make it easier for me to lose mental focus and ease off when the going gets tough in the final 6.2 miles. Given my mental lapses at the end of my last two marathons it's a definite concern, but I'll deal with that when the time comes.
For now, I'm planning to simply enjoy the excitement associated with preparing for the arrival of our new family member. I'll keep running through the winter, and if I happen to earn a BQ I might just sign up for Boston on the off-chance that the baby arrives a few weeks early and I can escape for a few hours to run the big race. If I don't qualify, I now have more important things to look forward to. If I qualify and don't get to run, I know that what I'll be doing will be just as exhausting as being in Boston, but also just as magical. Whatever happens, it's going to be a wild ride!