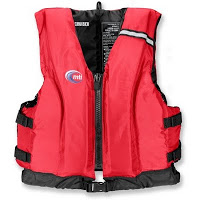 We runner's often like to say that our sport is one of distinct ups and downs. Some days/weeks it's all you can do to force yourself out the door, others it's all you can do to hold yourself back from running yourself into the ground because you feel so darn good. For me, this past week falls in the category of the latter. With a 17 miler at under 7:30 pace and a new 5 mile PR under my belt, this week has seen some of my most efficient running ever, but it's also had a hint of the ridiculous. Below are my Dailymile run reports from 3 memorable days this week – I think they capture my experiences quite well!
---
Thursday – 8/27/09
17.05 – 2:06:38 – 7:25 pace
Pardon my French, but all I can say about this one is WTF just happened??? I have never run this far, this fast in my life, and that includes my two marathons. I don't know if it was the excitement of escorting my son to his first day of kindergarten, or the blissfully cool weather (in the 50's and very dry this morning in NH!), but this one was absolutely amazing! I was planning on doing about 10, then picking up Jack and finishing things up easy, but I felt so good that I never made it back home. Downside of that is that I had no fuel on the run, and only one water stop at the midpoint. Cool weather helps immensely with that aspect of running! This was what I needed with just over a month to go before Fall marathon #1 (Hartford)! Unfortunately, now I need to sit in a car for 2.5 hours for a trip to Maine.
Splits: 8:06 -7:43- 7:40- 7:15- 7:21- 7:22- 7:38- 7:07- 7:32- 7:25- 7:13- 7:02- 7:02- 7:12- 7:48- 7:36- 7:07
BTW, I did this run in Nike Free 3.0's with no negative effects, and I seem to have had no problems resulting from my 7 miles in Vibrams last Saturday (short of immensely sore calves for 2 days).
---
Friday – 8/28/09
5.22 mi – 45:54 – 8:47 pace
It's not every run that ends with a 1 mile jaunt down a main road in Vibram Fivefingers and a bright red life preserver. I'm on vacation for the weekend in Maine, and went for a kayak trip earlier in the day. We stopped at a beach for the kids to swim, but other people started to show up and the ever-excitable Captain Jack needed to be removed from the premises. In the commotion of trying to get a 90lb dog into the cockpit of a kayak, I apparently forgot my life preserver on the beach.
Anyway, after paddling back home, I set out for an easy run in my Vibrams, with Jack once again in tow. As we usually do, we stopped back at the same beach about 3.75 miles into the run so Jack could take a dip. Sure enough, a lady we had met earlier recognized me and pointed out that I had left my life preserver, which was still sitting there on the beach. I didn't know that it was missing until that moment, and was left with no other choice but to carry it with me for the final 1.25 miles back to the house. At first, I thought maybe if I just carried it in hand I wouldn't look like a total idiot, but once we hit the main road, carrying it and managing the dog was impossible. On it went, and on I ran sporting a look that either made me appear insane to any of the many cars and pickup trucks that passed by, or the victim of a boat wreckage on the lake. It was definitely a memorable one.
---
Sunday – 8/30/09
5.02 mi – 33:23 – 6:39 pace
I'm now the proud owner of a new 5 mile PR, however I'm not sure if it counts since I was running alone around my neighborhood. 5 miles in 33:23! I think a combination of the need to burn off stress in anticipation of the Fall semester starting back up tomorrow and excitement about wearing a new pair of shoes (spikeless Saucony Kilkenny XC flats) powered me through this one. All in all, this has been a pretty amazing running week for me – we'll see what the future holds as I transition to running mostly on the hills around my campus.
---
So that's it – a great week, and a new chapter starting up tomorrow!