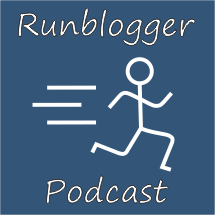 In this episode I discuss the science behind three topics that are highly relevant to your running performance – VO2max, Running Economy, and Lactate Threshold. My initial plan was to produce this episode using clips from my Exercise Physiology class, but opted instead to record an off-the-cuff summary of the topic that's a bit tighter and more focused. I find all of these topics fascinating, and understanding the science behind them explains a lot about why my performance in the Disney Marathon in January resulted in an 8:00 PR – I hope you find it interesting and informative as well!

This episode was recorded in my car on a drive to Maine, so the occasional hiss you hear in the background of the audio is the sound of snow/sleet pelting my windshield – I think I managed to clean out most of it so that it doesn't disrupt things too much.
To listen or subscribe via RSS: http://feeds.feedburner.com/RunbloggerRuncast
To download the .mp3 file directly, right click on the following link and save to your computer: RP#15: Running Science – VO2max, Running Economy, Lactate Threshold
To listen or subscribe via Itunes: http://itunes.apple.com/WebObjects/MZStore.woa/wa/viewPodcast?i=80594539&id=348528478
Alternatively, you can listen directly here:
---
Links related to Runblogger Podcast #15:
-If you're interested in how I record these podcasts, check out my review of the 5th Generation Ipod Nano with audio recording capability (this episode was recorded with the Apple earbud microphone clipped to my jacket – hands free recording on the road!)
-In this episode I mention muscle fiber types (fast-twitch and slow-twitch) on several occasions. If this topic interests you, check out my podcast episode on "Muscle Fiber Types and Athletic Potential."
-Fleet Foxes – The closing song, "White Winter Hymnal," can be downloaded from Iron and Wine's web page at Sub Pop Records.