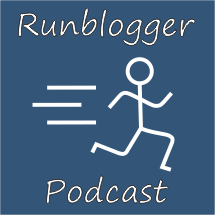 Episode #16 of the Runblogger Podcast covers some of my concerns about the recent barefoot and minimalist (e.g., Vibram Fivefingers) vs. typically shod running debate, and provide a word of caution about jumping into barefoot/minimalist running too quickly. Ultimately, the point I'm trying to make here is that the fact that we all are running is more important than what we do, or do not, put on our feet.
---
To listen or subscribe via RSS: http://feeds.feedburner.com/RunbloggerRuncast
To listen or subscribe via Itunes: http://itunes.apple.com/WebObjects/MZStore.woa/wa/viewPodcast?i=80594539&id=348528478
Alternatively, you can listen directly here:
---
Links related to Runblogger Podcast #16:
-Here's a link to the first post in an awesome series on barefoot vs. shod running from the Science of Sport blog.
-At the beginning of this podcast I reference the Book Born to Run, by Christopher McDougall. You can read my review of Born to Run here.
-If you're interested in the Nature article on barefoot vs. shod running by Daniel Lieberman and colleagues, you can find it here: http://www.nature.com/nature/journal/v463/n7280/full/nature08723.html
-Here is a nice write-up on the research of Daniel Lieberman's study from the Boston Globe: http://www.boston.com/news/health/blog/2010/01/oliver_ames_cro.html
-And finally, here is a really nice companion site to the Nature article from Daniel Lieberman's group at Harvard University: http://barefootrunning.fas.harvard.edu/index.html
-Runblogger Runcast #7 – The Evolution of Distance Running in Humans – Click on the link to view the show notes for my podcast episode on the evolution of distance running in humans.
-Posts on Minimalist Running – Click on the link to view all of my blog posts on minimalist running.
-Posts on Vibram Fivefingers – Click on the link to view all of my blog posts on the Vibram Fivefingers shoes.
-Fleet Foxes – The closing song, "White Winter Hymnal," can be downloaded from Iron and Wine's web page at Sub Pop Records.