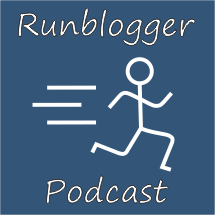 This podcast episode is a companion to a blog post I just published that documents my experience of running my first fully barefoot run. You can view the blog post here: https://runblogger.com/2010/03/barefoot-running-my-first-barefoot-run.html. In the podcast I pose a number of questions for those who are more experienced barefoot runners than I am, and I'd love to have you leave answers/thoughts in the comments section below!
To listen or subscribe via RSS: http://feeds.feedburner.com/RunbloggerRuncast
To listen or subscribe via Itunes: http://itunes.apple.com/WebObjects/MZStore.woa/wa/viewPodcast?i=80594539&id=348528478
Alternatively, you can listen directly here:
---
Links related to Runblogger Podcast #14:
-At the beginning of this podcast I reference the Book Born to Run, by Christopher McDougall. You can read my review of Born to Run here.
-Runblogger Runcast #7 – The Evolution of Distance Running in Humans – Click on the link to view the show notes for my podcast episode on the evolution of distance running in humans.
-Posts on Minimalist Running – Click on the link to view all of my blog posts on minimalist running.
-Posts on Vibram Fivefingers – Click on the link to view all of my blog posts on the Vibram Fivefingers shoes.
-Fleet Foxes – The closing song, "White Winter Hymnal," can be downloaded from Iron and Wine's web page at Sub Pop Records.