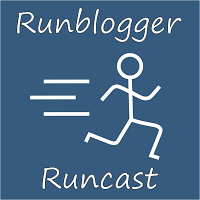 On December 7, 2009, Michelle J. (@bklynrunner from the Runnin' Down a Dream blog) realized that she was 105 miles from reaching her goal of 1000 for the year. She made the decision to go for the goal, and I and another fellow runner, Matt (@luau from the Run Luau Run blog), offered to run the miles with her. Today, 12/29/09, with two days to spare, Michelle completed her quest for 1000 miles in 2009. Runblogger Runcast #4 is dedicated to her and to all of you out there in the on-line running community who support each other as we all strive to reach our personal goals.
Runblogger Runcast #4 – A Mile For Michelle and Matt from Pete Larson on Vimeo.
Runners are an incredibly supportive bunch, and the on-line running community has been a major source of motivation and support for me during the past year (particularly Dailymile.com and Twitter). This runcast is for Michelle (@bklynrunner) and Matt (@luau), who are two of the most supportive and inspirational runners out there – we all agreed on December 7 to run 105 miles during the remainder of the month to help Michelle reach her goal of 1000 miles for 2009. This video documents the running of my last mile to complete Michelle's challenge.
---
The Runblogger Runcast is now on Itunes – follow this link:
http://itunes.apple.com/WebObjects/MZStore.woa/wa/viewPodcast?id=348528478
---
Links mentioned in this post:
Dailymile.com – a fantastic social workout site for runners, cyclists, and traithletes. You can read a previous post I wrote about Dailymile here: https://runblogger.com/2009/04/dailymile-new-social-training-log-for.html
Twitter – if you haven't given a Twitter a try yet, I highly recommend it. You can view my list of Twitter runners here: http://twitter.com/Oblinkin/runners/members

Run Luau Run – Matt W.'s blog.
Runnin' Down a Dream – Michelle J.'s blog.