Jason Robillard over at Barefoot Running University just put up a post with a preview of some of the shoes that will be added to the Merrell Barefoot shoe lineup in Spring 2012. As a road runner , the new lineup includes one that I have been waiting for for a long time – the Merrell Barefoot Road Glove: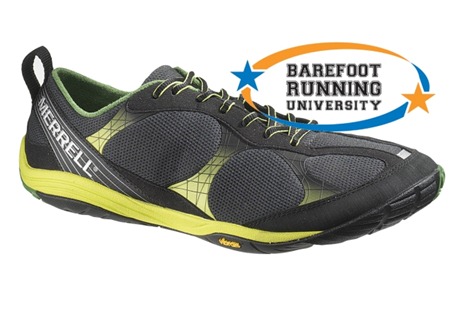 And here's the women's version, called the Dash Glove: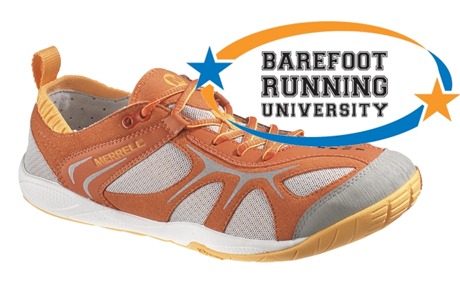 It's hard to tell for sure from the pictures, but it looks to me like these shoes may have fixed my one big issue with the Trail Glove, which is the cutaway under the lateral arch. I'm hoping the soles on these look more like those on the Merrell Barefoot kids shoes (i.e., flat), which I should be reviewing soon. I asked Jason about this, and he indicated that the soles are indeed "completely flat." Just what I wanted to hear, and can't wait to try them out!
For more details on these shoes and several others, including the Edge, Rapid, and Swift Gloves, check out Jason's post here: http://barefootrunninguniversity.com/2011/07/25/first-look-merrell-barefoot-spring-2012-lineup-insert-favorite-expletive-here/